Victoria Ska & Reggae Festival
WHERE
Ship Point and various night venues
WHEN
Jun 20/18 12:00 AM - Jun 24/18 11:59 PM
AGE
All-ages / 19+

PRICE
WEBSITE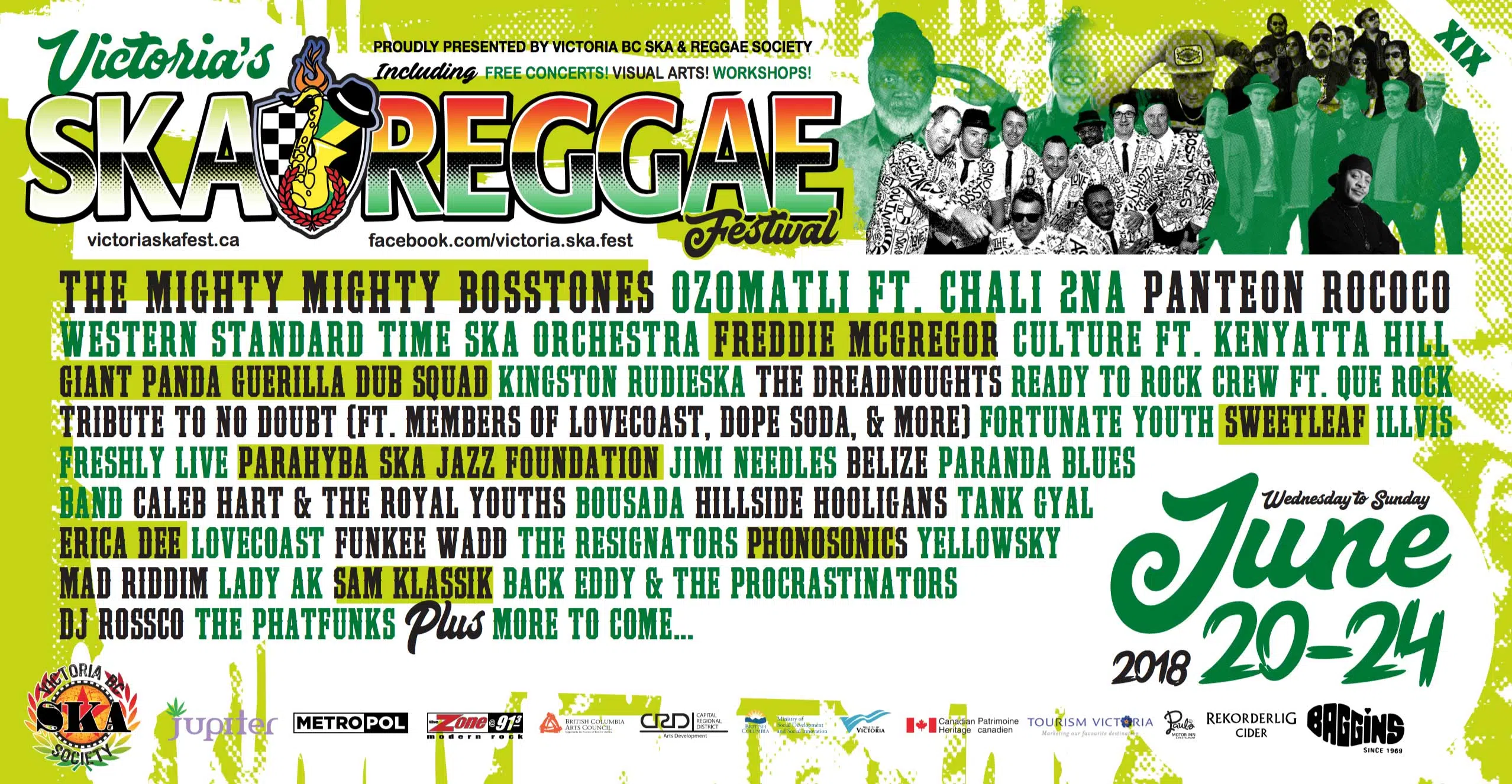 The 19th annual Victoria Ska & Raggae Festival is from June 20 – 24!
The festival will take place at Ship Point in the inner harbour during the day and move to other night clubs and venues at night. Get ready for four amazing days of Ska, Reggae, Jazz, Soul, Funk, Punk, Dancehall, Latin and Folk -- plus free workshops and the Rocksteady art exhibition!
This year's lineup includes:
The Mighty Mighty Bosstones, Ozomatli Ft. Chali 2na, Panteon Rococo, Freddie Mcgregor, Western Standard Time Ska Orchestra, Culture Ft. Kenyatta Hill, Giant Panda Guerilla Dub Squad, Kingston Rudieska, The Dreadnoughts, Ready To Rock Crew Ft. Que Rock, Tribute To No Doubt "Doubtless" (Ft. Members Of Lovecoast, Dope Soda, Fox Glove & More) -- and many, many more!
Tickets types and prices vary – from a VIP Full Festival Passes to tickets to individual shows – head to VictoriaSkaFest.ca for full details and to purchase yours!