Jerome Nets Overtime Winner In 4-3 Royals Win Over Ice New Years Eve
Jan 01, 2019
Marlon Martens

D-Jay Jerome scored the winner in overtime as the visiting Victoria Royals edged the Kootenay Ice 4-3 on New Years Eve.
Jerome scored on a breakaway, snapping a shot through Jesse Makaj who made 48 saves to earn 1st star honors. Victoria set a club record in shots with 52.
The Royals held leads of 1-0 and 3-1, but the ice got to within one late in the 2nd, and added the equalizer early in the third.
Jerome along with Dante Hannoun and Kaid Oliver had a goal and assist each. Dino Kambeitz added a single.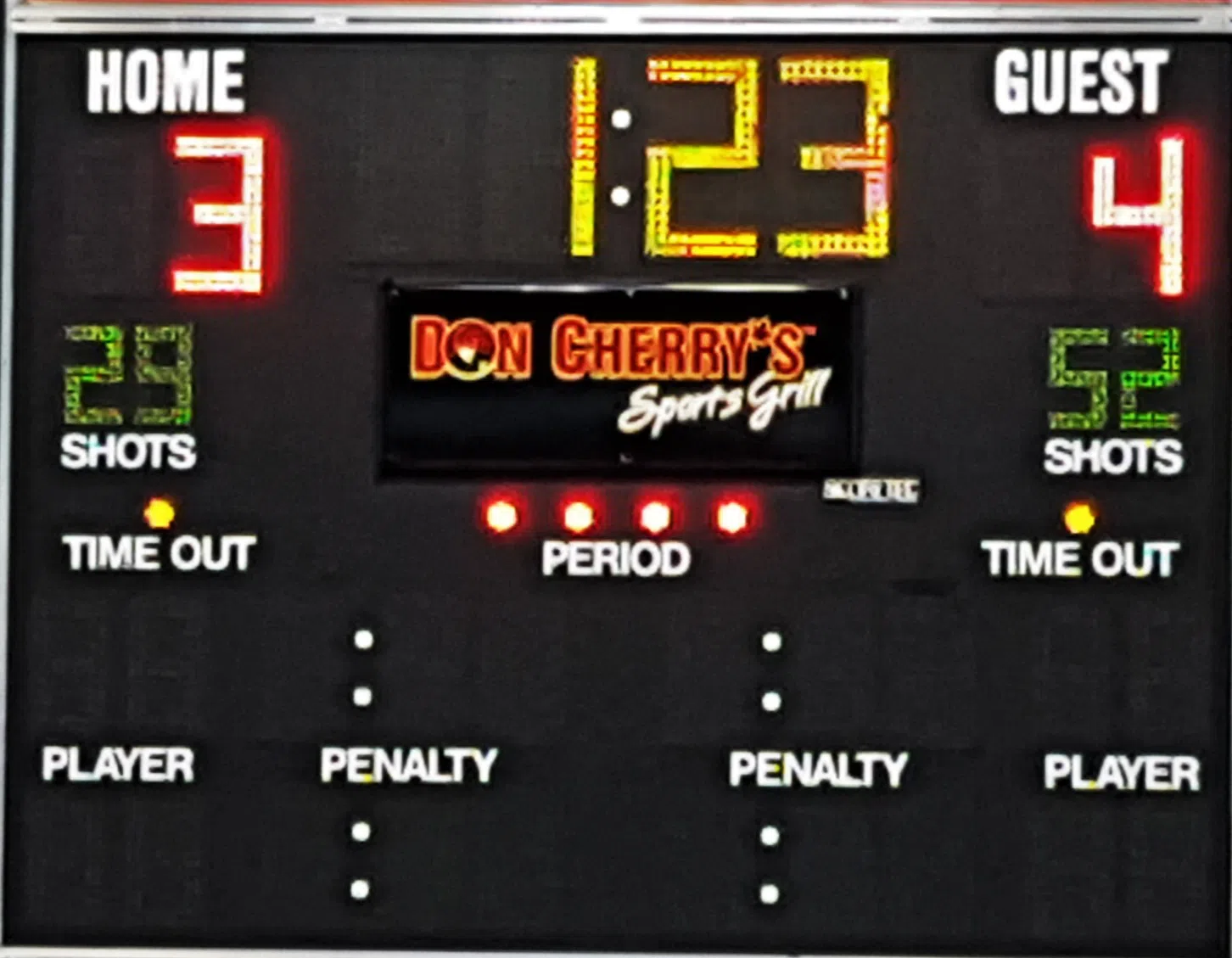 Brock Gould earned the win stopping 26 of 29, in a battle between a pair of 17 year old netminders.
Victoria went 1 for 4 on the power play, while Kootenay went 0 for 1.
The Royals are 2-1 on their 6 game in 9 night Central Division road trip. They beat the Hurricanes 6-2, then fell 4-2 to the Tigers.
Up next Victoria plays in Calgary Tuesday at Noon PST.
Royally Noted:
Shots, Shots, Shots: This afternoon, Victoria fired a team record 52 shots on net. Previously, the most shots that any Royals' team had amassed was 50, which was done on January 14, 2012 in Brandon against the Wheat Kings. The franchise record for most shots for in one game is 68, which the Chilliwack Bruins accomplished on November 24, 2007 in Portland versus the Winterhawks.
Ice Ice Baby: With this afternoon's victory, the Victoria Royals move to 6-0-0-0 against the Kootenay ICE since the 2013-14 season. In those contests, the Royals have outscored the ICE by a margin of 30-8.
Chasing Fourth: By tallying two points in this afternoon's contest against the ICE, Royals' forward Dante Hannoun moves one back of Jack Walker, who collected 248 points (101g-147a), for fourth all-time in franchise scoring. In his career, Hannoun has registered 247 points (96g-151a).
Kootenay Connection: Royals' forward Tanner Sidaway spent parts of three seasons with the Kootenay ICE from 2015-18. In 72 games played for the ICE, Sidaway recorded 10 points (3g-7a).
Farewell 2018: After their win against the ICE, the Victoria Royals enter 2019 with a record of 18-14-1-0, good for second in the BC division.
Coming Up: Tomorrow afternoon, the Royals will continue their road trip with a contest against the Calgary Hitmen. Puck drop is at 12:00 p.m. Pacific Standard Time.
Back at the Barn: The Royals will return home from their longest road trip of the season to face the Kamloops Blazers on Wednesday, January 9th. Tickets can be purchased in person at the Select Your Tickets box office, over the phone by calling 250-220-7777, or online at www.selectyourtickets.com.
TEXT SCORING SUMMARY
Victoria Royals 4 (OT) at Kootenay ICE 3 – Status: Final OT
Monday, December 31, 2018 – Western Financial Place – Cranbrook, BC
Victoria 1 2 0 1 – 4
Kootenay 1 1 1 0 – 3
1st Period-
1, Victoria, Kambeitz 6 (Oliver, Jerome), 8:46.
2, Kootenay, Murray 6 (Muir), 17:01.
Penalties-Krebs Ktn (hooking), 10:11.
2nd Period-
3, Victoria, Hannoun 18   4:15.
4, Victoria, Oliver 16 (Martynov, Hannoun), 6:17 (PP).
5, Kootenay, Ginnell 9 (Krebs, White), 15:28.
Penalties-Schellenberg Ktn (tripping), 4:30; Patrick Ktn (tripping), 16:07; Sidaway Vic (tripping), 18:21.
3rd Period-
6, Kootenay, Hines 4 (White, Krebs), 2:42.
Penalties-served by Murray Ktn (too many men), 13:33.
OT Period-
7, Victoria, Jerome 15 (Cutler), 3:37.
Penalties-No Penalties
Shots on Goal-
Victoria 19-16-12-5-52.
Kootenay 9-10-9-1-29.
Power Play Opportunities-
Victoria 1 / 4;
Kootenay 0 / 1.
Goalies-
Victoria, Gould 5-4-0-0 (29 shots-26 saves).
Kootenay, Makaj 2-10-4-1 (52 shots-48 saves).
A-2,313
Referees-Adam Bloski (16), Brett Roeland (12).
Linesmen-Mason Stewart (93), Chance Sundquist (101).