Royals Add Doust And Murray
Sep 12, 2018
Marlon Martens
The Victoria Royals acquired a pair of players this week in two separate transactions.
Monday, September 10, 2018 – Victoria completes trade with Everett for 1999-born defenceman.
The Royals are pleased to announce that the club has acquired 1999-born defenceman Jameson Murray and a 10th round pick in the 2019 WHL Bantam Draft from the Everett Silvertips for a seventh round draft pick in 2019.
A native of Kelowna, BC, Murray spent the last season spilt between the Silvertips and the Calgary Hitmen. In a combined 35 games for the two clubs, Murray recorded a goal and five assists.
Over the course of his 70 game WHL career (2016-present), Murray has collected nine points (2g-7a) with the Silvertips and Hitmen.
The 6-3, 185 lb blueliner was originally listed by Calgary in the fall of 2015.
I spoke with Murray after his first practice on Wednesday:
Then on Wednesday, the Royals acquired forward Logan Doust from Saskatoon.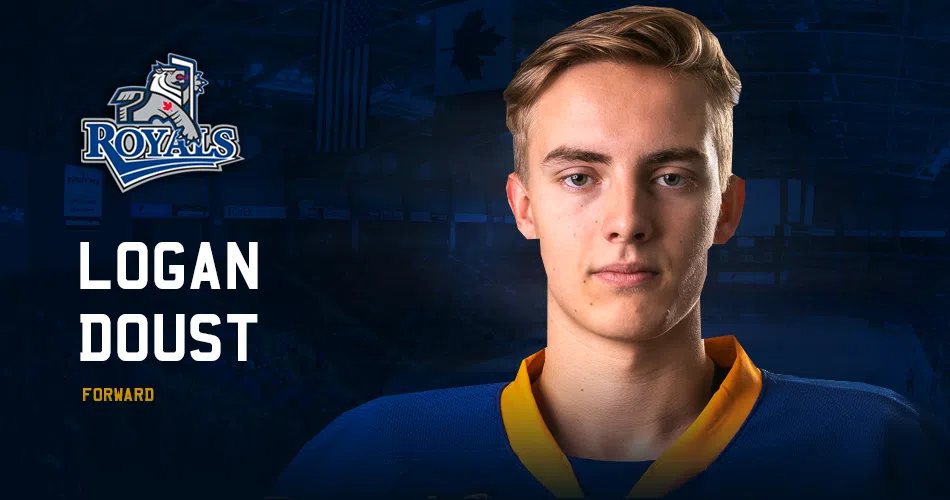 Victoria acquires forward Logan Doust (2001) from Saskatoon on Wednesday, September 12, 2018
The Royals are pleased to announce that the club has acquired 2001-born forward Logan Doust from the Saskatoon Blades in exchange for a ninth round pick in the 2020 WHL Bantam Draft and a conditional pick in 2020.
The North Vancouver, BC product, played the majority of last season in the BC Major Midget Hockey League (BCMML) with the Vancouver Northwest Giants. In 20 games with the Northwest Giants, Doust recorded 16 points (6g-10a) and 20 penalty minutes. He also played in three games with Saskatoon.
During the 2016-17 season, the 6-0, 178 lb forward registered 13 goals and 13 assists in 26 games for Vancouver (BCMML).
The 17-year-old was selected by Saskatoon in the ninth round, 198th overall, in the 2016 WHL Bantam Draft.