Happy Record Store Day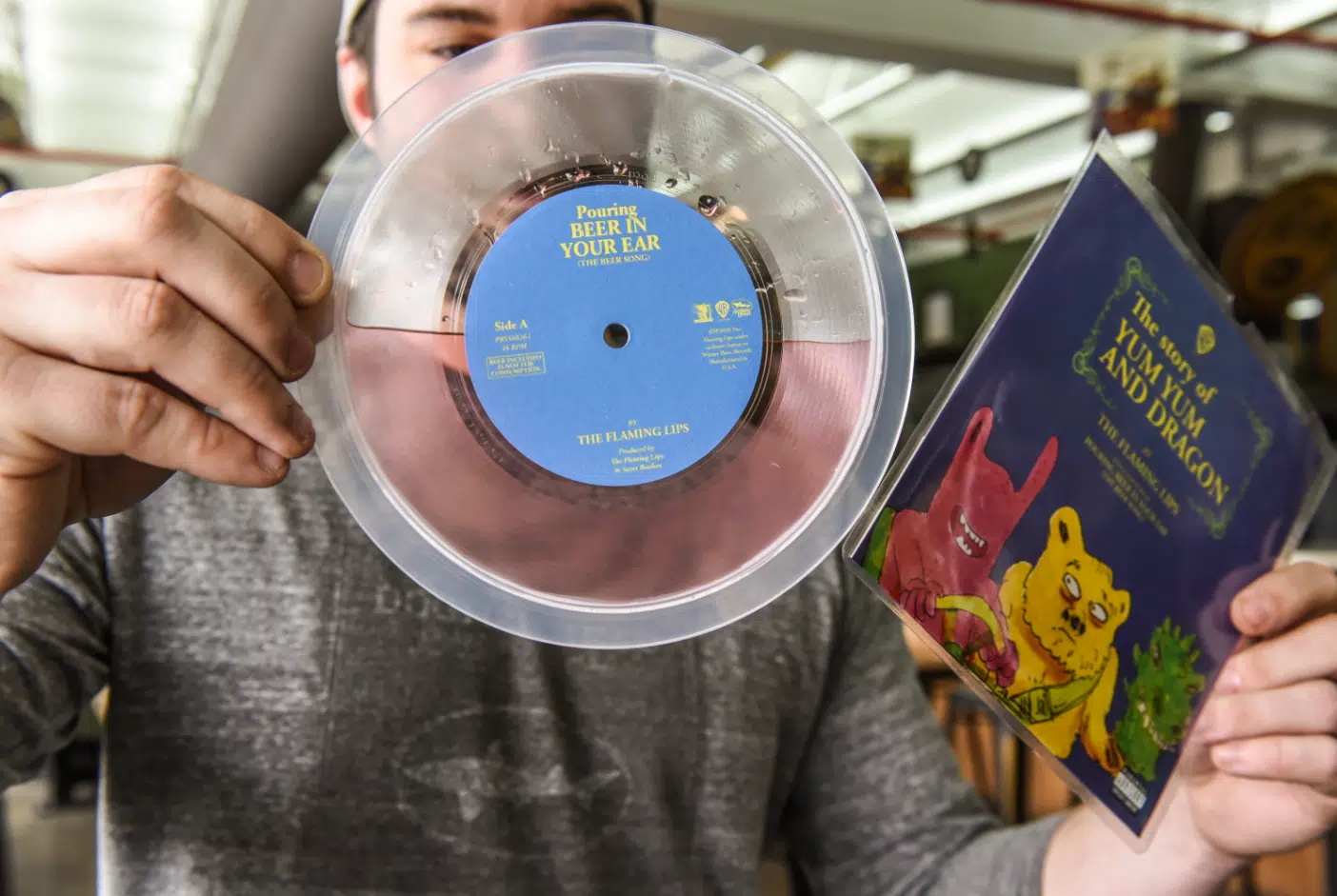 Apr 21, 2018
Kirsten James
Nothing pairs better with Record Store Day than sitting back in your comfiest chair, the smell of your new vinyl, and cracking open a fresh beer. Well, The Flaming Lips have taken that combo quite literally, and for Record Store Day 2018 the Oklahoma natives have released yet another novelty vinyl pressing of their music: a vinyl record pressed with beer inside (yes the liquid!).
The release is part of a new collaboration between the band and Dogfish Head Alehouse, which includes a new beer called Dragons & YumYums from Dogfish Head. The band has also released a 7″ single on pink vinyl containing two new songs: "The Story of Yum Yum and Dragon" and "Beer in Your Ear." 5,600 copies of the pink 7″ will be available, while only 100 copies of the beer vinyl will be pressed.
Check it out (that pink stuff swirling around is the beer)
New Flaming Lips song "The Story of Yum Yum and Dragon" out Record Store Day: https://t.co/KJzX7RV7ly@WayneCoyne, @StevenDrozd and @DogfishBeer will be at @Guestroom at noon signing copies etc.

Pressed on pink vinyl…
…100 special copies are filled with beer, as shown here: pic.twitter.com/hgKHIyDzVB

— The Future Heart (@TheFutureHeart) April 20, 2018
"As a raging beer geek with a music problem, I'm especially excited to enjoy a pint of Dragons & YumYums while spinning a beer-filled record from the Lips," says says Dogfish founder and CEO Sam Calagione in a statement.
If anything this is an improvment on The Flaming Lips last limited run: a limited run of their collaborative Record Store Day album Heady Fwends to vinyl that inclu
des samples of the involved artists' actual blood inside of it.
Although the extremely limited edition beer vinyls will only be available in Oklahoma there's still lots of great limited edition vinyls to collect today. Plus, Record Store Day is a day to celebrates independent record stores all over the world with parties, in-store performances and special releases — so get our there and support your local record store!
— Kirsten