Arkells are living the Canadian Dream in Pyeongchang
Feb 24, 2018
Kirsten James
That time Arkells Tweets at Air Canada and Team Canada has turned into a legit iconic Canadian moment. It all started with a simple cheeky tweet. Responding to a video of the band's hit Knocking at the Door being played while Canadian athletes were celebrating, the band tweeted that they needed to get to Korea and play it live for the nation's Olympians.
We need to go to Korea stat and play this for our 🇨🇦 Olympians. Cc: @TeamCanada / @AirCanada https://t.co/KBvTABipMu

— ARKELLS (@arkellsmusic) February 14, 2018
Then on Wednesday…
They then arrived to this:
Swag waiting for us at the hotel. Does this mean we are officially on @TeamCanada? pic.twitter.com/hIPcIhGUw7

— ARKELLS (@arkellsmusic) February 22, 2018
To which Team Canada replied:
You've always been a part of #TeamCanada 👊 https://t.co/nfpJ9E68wd

— Team Canada (@TeamCanada) February 22, 2018
Ugh, you guys!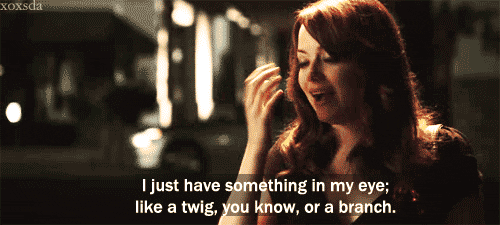 But the Arkells were only starting their mission! Onwards to Canada house to play by the fire, eat some smores and sing along with our Canadian athletes!!
If you hand us guitars we will play them. A little campfire set at Canada House. Nothing like music and good company to warm us up. pic.twitter.com/SAiWWHUJqj

— ARKELLS (@arkellsmusic) February 24, 2018
Even non-Canadian's on Twitter are shipping their love for Canada + Arkells.
So. Freaking. Canadian. There's even a poutine sign in the back. https://t.co/Zg5MK2Wk00

— Beth Allan (@adolwyn) February 24, 2018
i'm not even canadian but I am rooting for canada in this moment https://t.co/f2Led8OlHr

— Kira Zappy (@zappaayyy) February 24, 2018
Max and the guys were having so much fun the party extended into the night… and to chow on some delicious Korean food, somewhere (mystery food!)…but don't worry The CBC came to the rescue.
Dear internet, need your help. Was getting late night food last night, and I when I went to pay my credit card didn't work. I had finished the food (it was delicious).I promised to come back & settle up but have no clue where I was. Can someone read Korean & geo-tag the location? pic.twitter.com/YBm3Lg5CVd

— ARKELLS (@arkellsmusic) February 24, 2018
But does it end there? Of course not, the Arkells brought their a-game with a sing-a-long with Team Canada athletes to Alanis Morissette's Ironic — A Canadian Heritage Moment, don't cha think?
Thank you @TeamCanada & thank you @Alanis pic.twitter.com/QgjNLQxC1e

— ARKELLS (@arkellsmusic) February 24, 2018
Fellow Canadian's Said the Whale is feeling those #squadgoals
Anyone else just kinda sitting at home on a beautiful Saturday morning, replaying @arkellsmusic instagram stories and finally understanding the true meaning of #squadgoals? 🇨🇦🇰🇷⛸🎸

— Said The Whale (@saidthewhale) February 24, 2018
But Arkells sum up their adventure the best:
It's a trip over here. Just got back from karaoke with all of @TeamCanada. They all couldn't be more…Canadian. So earnest, humble and FUN. https://t.co/ggjPBn0RGU

— ARKELLS (@arkellsmusic) February 24, 2018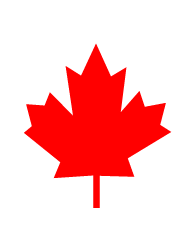 And it wasn't their only performance for Canada House either, the next there was an impromptu 90-minute set in front of hundreds, mixed in with a bit of karaoke with Olympic medallists. The Canadian women's hockey team got in on the action with a gold-medal worthy rendition of Bryan Adams' "Summer of '69"
Women's Hockey Squad giving us their best @bryanadams. Those were the best days of my life. 🎤🎤🎤 @TeamCanada pic.twitter.com/RvXUfUtuXi

— ARKELLS (@arkellsmusic) February 25, 2018
…and all of this because they enlisted ice dancers Tessa Virtue and Scott Moir to help announce their summer tour in Hamilton.
"So that happened the day the Olympics kicked off and then we got a tweet from somebody at Canada House here in Korea saying, 'We've been listening to Arkells 24/7,' so we tweeted back, 'We should probably just come to Korea to play for you,' and then it happened," said the Hamilton-based group's frontman, Max Kerman.
Craziest party EVER. Huge ❤️ to Tessa & Scott for introducing us, the Women's Hockey for singing Kareoke and Tristian Walker for sitting in on the drums for a tune. 🇨🇦🕺🏽💃🏻🎤 pic.twitter.com/dd3m8EefqZ

— ARKELLS (@arkellsmusic) February 25, 2018
-Kirsten