Victoria is the Most Romantic City According to Amazon.ca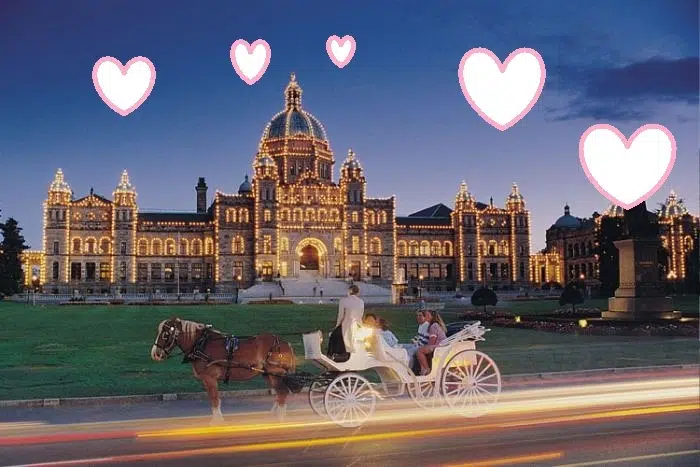 Victoria is apparently the most romantic city in Canada, according to Amazon.ca.
The website based their Top 20 list on the 2016 sales of romance novels, relationship books, romantic comedies, jewellery and sexual wellness products.
That makes 2 years in row for Victoria! Here is the full list on a per capita basis in cities with over 80,000 people.
1. Victoria
2. Abbotsford
3. North Vancouver
4. Grande Prairie, Alta.
5. Saskatoon, Sask.
6. Prince George, B.C.
7. Waterloo, Ont.
8. Nanaimo, B.C.
9. Kamloops, B.C.
10. Calgary, Alta.
11. Red Deer, Alta.
12. Lethbridge, Alta.
13. Kingston, Ont.
14. Regina, Sask.
15. North Bay, Ont.
16. Medicine Hat, Alta.
17. Edmonton, Alta.
18. Burlington, Ont.
19. Maple Ridge, B.C.
20. Newmarket, Ont.
Do you think of Victoria as a romantic city?
Could being on the top of this list mean the opposite? Maybe we feel the need to buy all of these romantic products to compensate for the lack of romance we actually have in our lives… hmm.
-JennyWest