Vancouver Man lives in Storage Locker for 2 months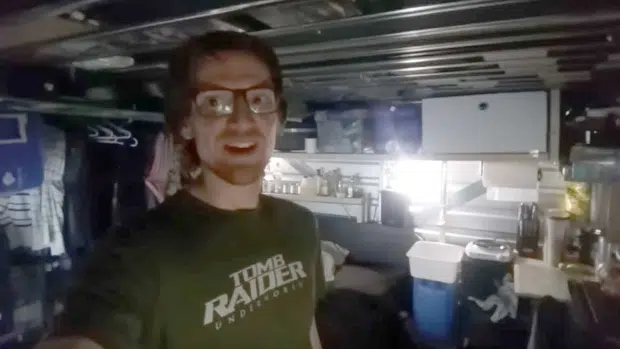 A man in Vancouver wanted to avoid expensive rent, so he decided to live in his U-haul Storage unit.
He was able to fit a couch, TV, bed, mini fridge, make-shift sink and everything else you need, into a single storage room. He used the U-haul's  bathroom and its water fountains during off-hours and got a gym membership for his showers. His appliances were powered by an extension cord that discretely linked up to the building's power outlet and into his unit.
He lived there illegally  paying $205 a month without getting caught for two months. The owner caught on and he was evicted immediately.
After the eviction, he posted an MTV Cribs style walk through of his home.
This place looked better than most of the $1000 studio apartments you'd find in Victoria.
-JennyWest