[WATCH] New Metallica video for 'Moth Into Flame'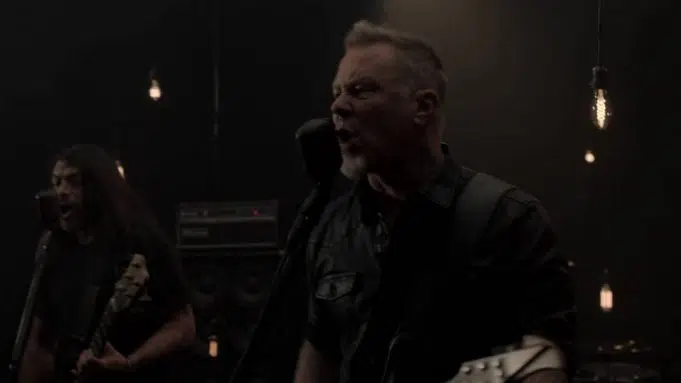 Metallica is releasing a new album called Hardwired… To Self-Destruct on November 18th.
So far, we have heard their "Hardwired" and now they have released a new one with a video called "Moth Into the Flame". Have a watch, have a listen and let us know what you think.

Here is the Hardwired… To Self-Destruct track list according to NME:
Disc One
'Hardwired'
'Atlas, Rise!'
'Now That We're Dead'
'Moth Into Flame'
'Dream No More'
'Halo On Fire'
Disc Two
'Confusion'
'ManUNkind'
'Here Comes Revenge'
'Am I Savage?'
'Murder One'
'Spit Out The Bone'
Disc Three
'Lords Of Summer'
'Ronnie Rising Medley'
'When A Blind Man Cries'
'Remember Tomorrow'
'Helpless' (Live at Rasputin Music)
'Hit The Lights' (Live at Rasputin Music)
'The Four Horsemen' (Live at Rasputin Music)
'Ride The Lightning' (Live at Rasputin Music)
'Fade To Black' (Live at Rasputin Music)
'Jump In The Fire' (Live at Rasputin Music)
'For Whom The Bell Tolls' (Live at Rasputin Music)
'Creeping Death' (Live at Rasputin Music)
'Metal Militia' (Live at Rasputin Music)
'Hardwired' (Live in Minneapolis)
-JennyWest