[Fight 4 The Cause] Advice for training with an injury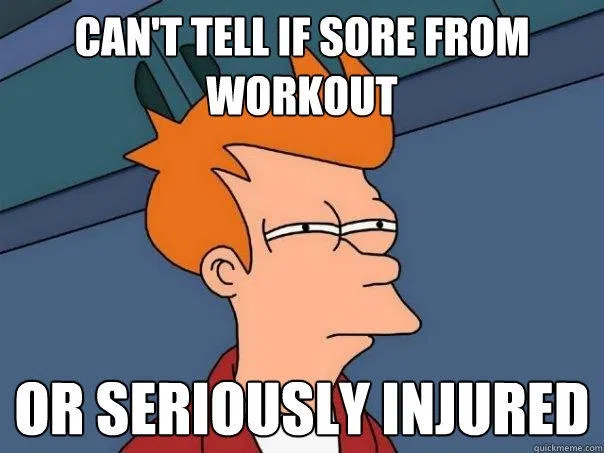 We are getting closer to the Fight 4 the Cause Charity boxing match and each morning bootcamp is becoming more crucial.
During the training, one of my major obstacles is working with an old sports injury that is being aggravated from all the burpees, push-ups and jabs.
At first, I ignored the pain and fought through it, but the issues seemed to be getting worse. It took a month of Bryan Boitano (our Music director, who is also in training for the fight) encouraging me to finally stop being stubborn and see a physiotherapist.
Physio confirmed that I should not have been stubborn and toughed it out because I created an even worse injury. Classic.
My training now consists of specialized physio exercises and avoiding movements that aggravate the injury. Luckily, the staff at Studio 4 Athletics are incredibly helpful and knowledgeable when it comes to sports injuries and have been offering amazing advice to help me heal! Because of it, I am on the road to recovery and looking forward to fight in November!
Here is my advice: Listen to your body when it is in pain. Seek help as soon as possible to prevent any further injury. Getting help and pulling back when your body says "NO" does not make you weak, in fact it will probably make you stronger in the long run.

On another note, "Bob" doesn't like us very much…
---
Want to watch Bryan and I fight?!
The event takes place on November 26th at the Carson Hall and will be catered by the master chefs of The Fairmont Empress Hotel. You get to dress to the nines, drink refreshing beverages, east delicious food, and watch people fight each other! Tickets go on sale soon! More information about the event here!
Here is a taste of last year's event.

-JennyWest