Animal Crossing & Fire Emblem Apps for Smartphones
My reaction when I read the headline:

If you've been playing Animal Crossing games on your Gamecube, DS and Wii-u your reaction was likely similar.
It's something I know I've been wishing would happen for YEARS, long before I got my 3DS.
With the release of Miitomo I had a feeling it was in the near future.
What's Animal Crossing? It's similar to playing The Sims

Minus most of the responsibilities (hygiene, food, moods, ect), you have a human character who lives amongst animals.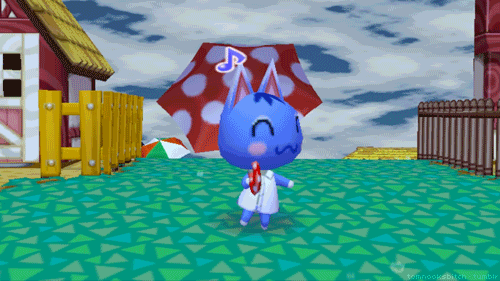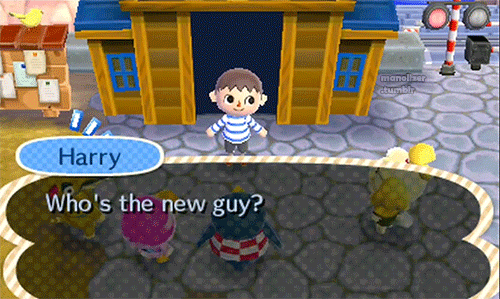 Pretty cute huh?
There's are still some responsibilities (each AC game has different features), but nothing too daunting.
Do better with visual? Well here's ya visual!!
Nintendo has given us a tease release of 'Fall 2016' for the Animal Crossing and Fire Emblem apps. OH YEAH Fire Emblem,  I haven't played myself, but my mister says it's a turn-based tactical RPG

Well those GIFs DO make me wanna play!
And that's all we really know about the two apps, more details on the apps will come, and I'm sure a trailer for each. Apparently Nintendo plans to release FOUR new game-apps before March 2017, when they release Legend of Zelda and the new console NX
TTFN
– Jade