Band of the Month (August 2015) :: The New Groovement
Aug 01, 2015
webmeister Bud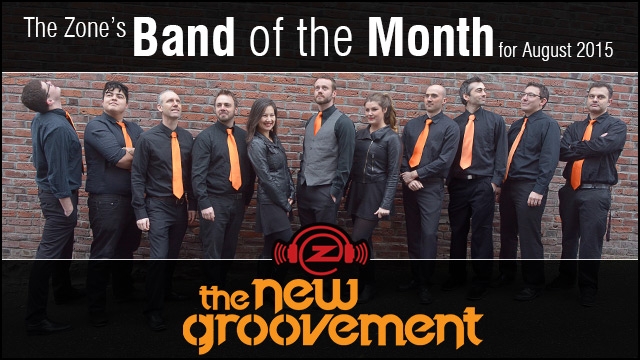 hometown: Victoria, BC
Drums/Manager: Groovin' Reuven Sussman
Lead vocals: Theresa Pasaluko
Vocals/Emcee: Danimal House
Bass: Tejas Collison
Guitar: Ben Scotney
Timbales: Geoff Mason
Congas: Kim Maddin
Trumpet: David Chase
Trombone: Jason Dolynny
Tenor Sax: Jonnie "Be Bad" Bridgeman
Baritone Sax: "B-Rad" Brad Justason
website: http://thenewgroovement.com/
SoundCloud:http://www.soundcloud.com/thenewgroovement
Bandcamp: http://thenewgroovement.bandcamp.com
Twitter: http://www.twitter.com/newgroovement
Facebook: http://www.facebook.com/thenewgroovement
YouTube: http://www.youtube.com/thenewgroovement
Vic42: http://vic42.com/new-groovement-band
Vic42 is a sophisticated collection of features celebrating the unique and interesting people of Victoria. Head on over to check out their feature on The New Groovement!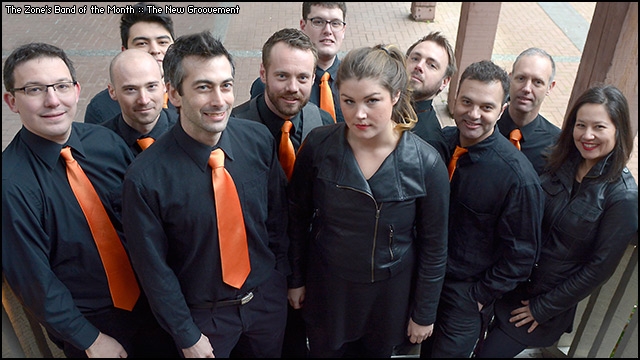 Bio
If The Roots had the soul of Aretha Franklin and the energy of Jamiroquai, then you'd have The New Groovement. The band seamlessly blends elements of R&B, soul, and hip hop to create a funk-i-fied feast for the ears which is as unique as it is versatile. Punchy horns, sweet vocals, clever rhymes, and tight percussion combine to create energetic, feel-good music that will get you out of your seat and onto the dance floor!
At the forefront of the band are Theresa Pasaluko and her partner-in-rhyme, Danimal House. Together, they can soothe with sultry, sweet ballads or slay with sharp cutting rhymes. Backing them up is a solid rhythm and percussion section that lays down funky beats while the horn section gets crowds going with tasty licks and dance moves that would make James Brown proud.
The New Groovement is a rising star in BC's music scene, performing at all of Southern Vancouver Island's biggest festivals, touring mainland BC and receiving airplay on commercial and public radio. They were also asked to open for critically acclaimed acts such as Five Alarm Funk and The Coup, and have been praised in prominent print, television and radio media in Victoria. This up-and-coming group has quickly made a name for itself with its massive shows and energetic parties; it's one band you will not want to miss!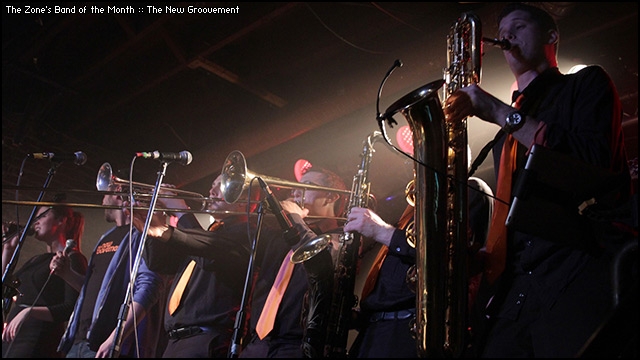 Discography
Studio Album Demo – October/2014
The New Groovement Live! – February/2013
The New Groovement EP – January/2012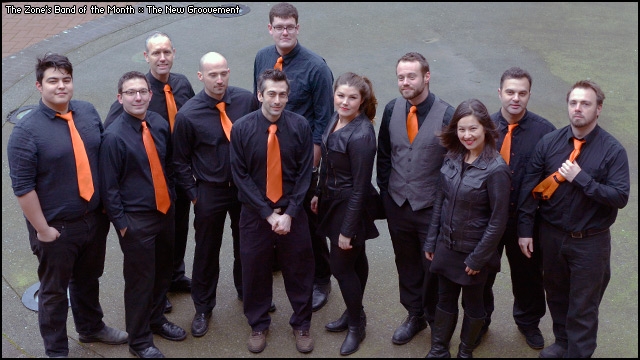 Latest news
After a successful recent crowdfunding campaign (raising nearly 70% more than their goal), the band will be finished recording their first full-length studio album in July (scheduled for release in fall 2015). The album is being created with the help of well-known Vancouver Island producer, Joby Baker (producer of Alex Cuba's Grammy-winning album).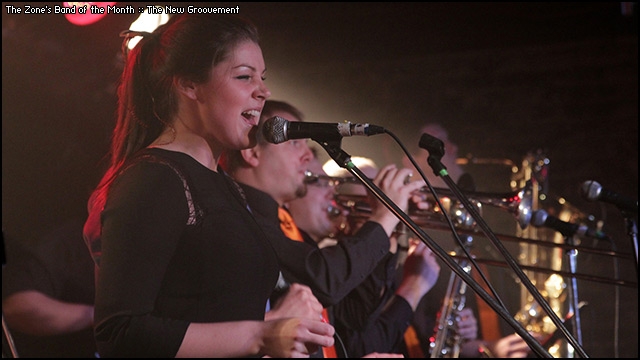 MP3s