Band of the Month (July 2015) :: The Stockers
Jul 01, 2015
webmeister Bud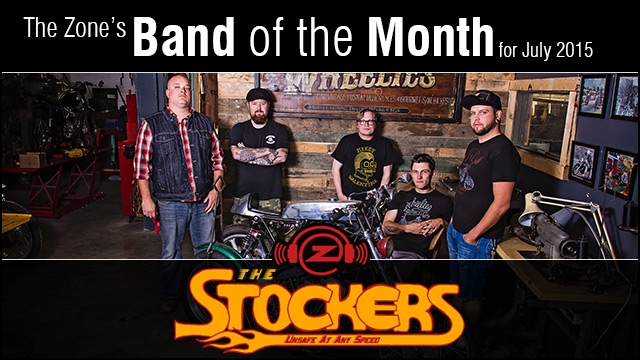 hometown: Victoria
Vocals: Jeff Custeau
Drums: "Psycho" Matt Bowman
Bass: Alec Valentine
Guitar: Matt "Fish" Vermette
Guitar: Will "Wizzie" Dziadyk
website: http://www.thestockers.ca
Bandcamp: https://thestockers.bandcamp.com/album/unsafe-at-any-speed-ep
Facebook: https://m.facebook.com/TheStockers
Vic42: http://vic42.com/the-stockers
Vic42 is a sophisticated collection of features celebrating the unique and interesting people of Victoria. Head on over to check out their feature on The Stockers!
Bio
It's hard to argue with four chords, a heavy back beat, and lyrics about fast cars and tattooed beauties.  The Stockers of Victoria have kept their high-octane rock and roll parked in the streets for the last 5 years and, like a slick greasy chopper or Detroit muscle car, they are always working on upping their game and are never sitting idle for long.
From their self-titled 12″ vinyl debut in 2011, to their recent "Unsafe At Any Speed" EP, the Stockers have carved their niche giving not-so-subtle nods to early rock and roll, '60s garage rock and '70s New York punk rock delivered with high volume and energy.
Finding 5 guys in Victoria that share the same vision on how rock and roll should be delivered in 30 minutes or less (and not leave a drop of fuel left in the tank at the end of it) can be difficult, and the Stockers have blown through a handful of bass players in the process but are tearing it up in their newest lineup like it's been destined to be this way from the  beginning.
It sounds simple to just plug in and play, but the magic for this band is in the details, and keeping things reserved and jammed into a tight two and half minute package shouldn't be overlooked. In the great book of rock and roll, these guys definitely read the chapter on "Always Leave Them Wanting More."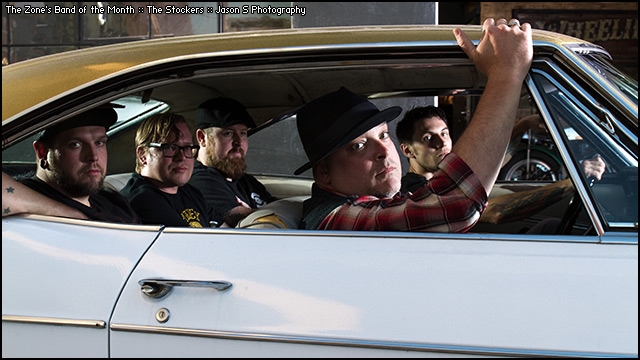 Discography
Self Titled LP – 2011
Love Thy Beaver Compilation – 2012
Unsafe At Any Speed – 2015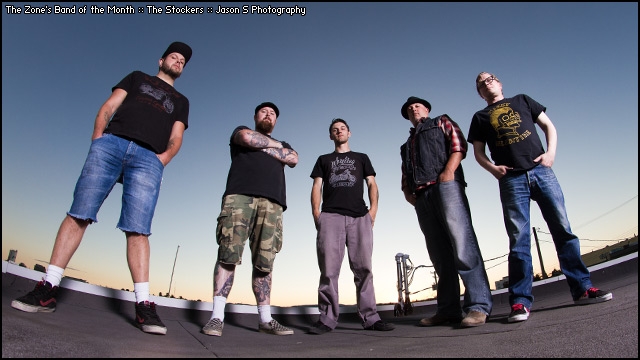 MP3s