Band of the Month (June 2015) :: Hawk and Steel
Jun 01, 2015
webmeister Bud
hometown: Victoria BC
Peter Gardner: Vocals And Guitar
Ian Johnson: Lead Guitar
Rob Walsh: Bass Guitar and Vocals
Marshall Wildman: Drums and Vocals
website: http://www.hawkandsteel.com/
SoundCloud: http://soundcloud.com/hawkandsteel
Bandcamp: http://hawkandsteel.bandcamp.com
Twitter: http://twitter.com/hawkandsteel
Facebook: http://facebook.com/hawkandsteel
Instagram: http://www.instagram.com/hawkandsteel
YouTube: https://www.youtube.com/channel/UCREFjsAnK4-_Zs3c76xprgg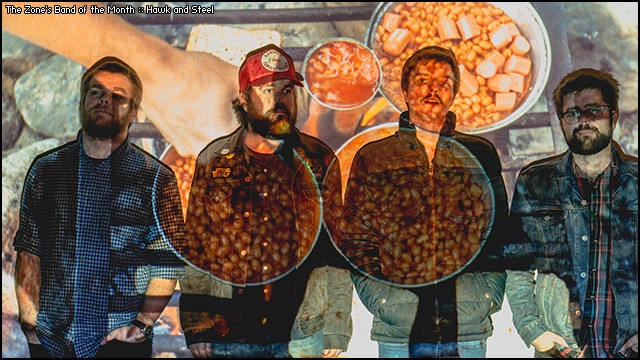 Bio
About Hawk and Steel and their upcoming record:
The question was; what does an alt-country band do in a town that is decidedly not into "prairie music"? The answer, for Hawk and Steel, was to bide their time, and to travel to Alberta and back a few times. Then to perhaps realize they weren't really a country band at all.
They returned to Victoria to hone their sound and their songwriting. Peter Gardner, Ian Johnson, Rob Walsh, and Marshall Wildman tried to figure out where they stood as a band, and how to carve our their own space in Victoria, British Columbia.
The record that came out of this, 2015's Anywhere But Here, sees them expanding on the rollicking alt-country dynamics established on their 2012 album Danger Road. The four piece adds understated country-balladry to their sound on tracks like "Fire in the Wind" (which features Julia Knight, of Aidan Knight's band, on vocals), as well as jam-band flourishes on the winding "Searching for Home". The album is also rounded out by Marc Jenkins on pedal steel, electric guitar, and vocals, and Nathan Shubert on keyboards.
Anywhere But Here's artwork comes from photographs taken by Marshall Wildman's dad, Brian. Capturing the journey of a road-trip through the Rocky Mountains in the 70's , the fuzzy but evocative photos echo the variety of moods found on the record itself.
2012's Danger Road was messier. Sludgier in parts. That was fine. It sold the whole bummed-out aesthetic right away. Anywhere But Here, recorded by Sam Weber and mastered by Juno winning engineer Dan Weston (Shad, Attack In Black) features songs about people that intuitively know they fit in somewhere, but it's not wherever they're at now. Songs about robbing a bank with someone you love. Songs about isolated people that are locked into uneasy unions with the few souls they do have around. Songs about the ongoing struggle of love and loss. Songs about existentialism wrapped in metaphors of sailing.
In the five years since their formation, Hawk and Steel have shared the stage with talented musicians from a variety of genres, shaping their set-list and arrangements to best suit the ambiance of the venue. From Beth Orton's folktronica, to the Wooden Sky's rocky-folk sounds, to Rueben and the Dark's upbeat indie-rock Hawk and Steel's wide array of sounds allow them to play everywhere from bars and basements, to theaters and churches, to larger outdoor venues and festival stages.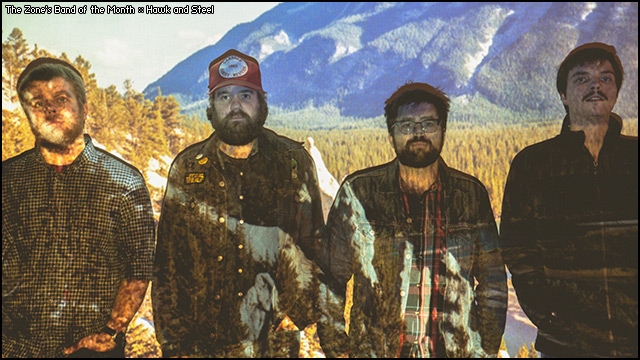 Discography
Anywhere But Here – June 2015
Year After Year (split 7″ single) – Aug 2014
Danger Road – Nov 2012
Drawings EP – Sept 2011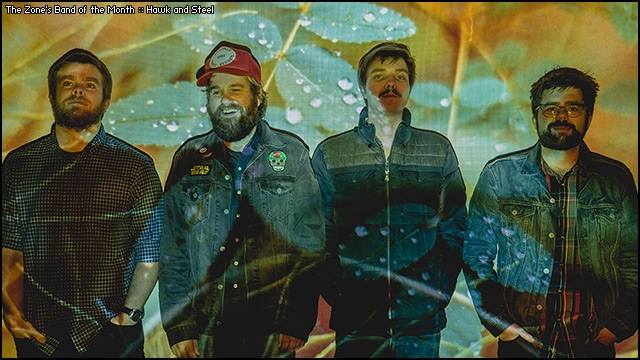 Latest news
New album released June 23rd, 2015!
MP3s