Band of the Month (April 2015) :: Morning Show
Apr 01, 2015
webmeister Bud
hometown: Victoria/Vancouver
Lead Vocals/Rhythm Guitar: Ethan Caleb
Lead Guitar/Drums/Vocals: Blair Hansen
Lead Guitar/Drums/Vocals: Ryan Stephenson
website: http://morningshowmusic.com/
SoundCloud: https://soundcloud.com/morningshowmusic
Bandcamp: https://morningshow.bandcamp.com/
Twitter: https://twitter.com/_morningshow
Facebook: https://www.facebook.com/morningshowmusic
YouTube: https://www.youtube.com/morningshowmusic
Vic42: http://vic42.com/morning-show
Vic42 is a sophisticated collection of features celebrating the unique and interesting people of Victoria. Head on over to check out their feature on Morning Show!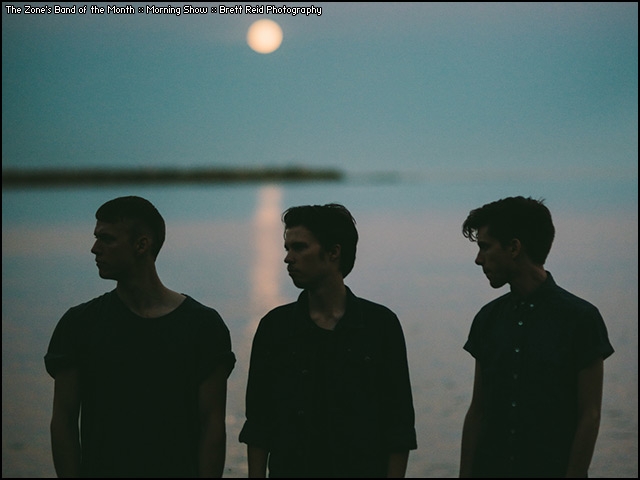 Bio
Morning Show is a new trio based out of Vancouver and Victoria BC, formed in early 2013 by singer/guitarist Ethan Caleb (The Archers), and multi-instrumentalists Ryan Stephenson (Tough Lovers, Bed of Stars) and Blair Hansen (ex-Good for Grapes, Bed of Stars). They offer a fresh and honest approach to alternative rock, citing influences such as The National, Death Cab for Cutie, Daughter, Wintersleep, and Hey Rosetta!. After writing relentlessly and fine-tuning their sound over the two years they have released their debut single "Papershaker" off the "Prom Theme" EP, recorded with Colin Stewart (Dan Mangan, The New Pornographers, Gold & Youth).
Being separated by a body of water has forced Morning Show to develop their own unorthodox method of songwriting. Convening monthly for one weekend in barns, basements, and living rooms around Victoria and Vancouver, the members initially attempted to bring individual ideas to the creative space and piece them together there. After throwing out song after song, they eventually realized their best and most authentic sounds came from entering the environment as three blank slates, and creating something that had an equal part of each member in it. The five songs on the "Prom Theme" EP are a documentation of the initial frustration of a long distance working-relationship and the eventual freedom gained by developing a new process of creating music; free from any stigmas or constraining methods they had relied upon before.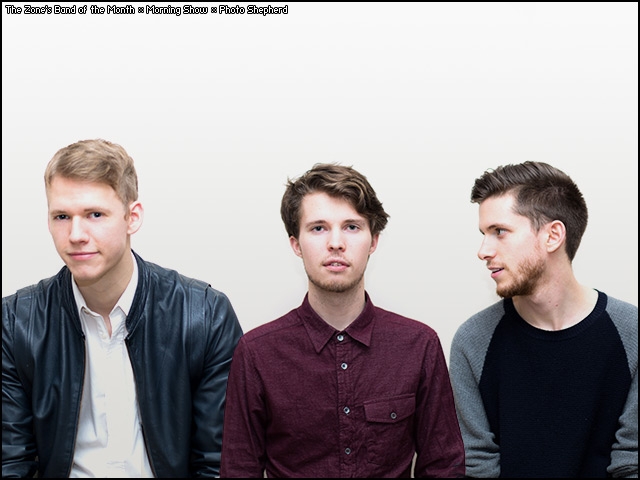 Discography
'Prom Theme' – Pending Spring Release
Latest news
Morning Show recorded their debut EP with Colin Stewart in the summer of 2014 and are working on the release for spring of 2015.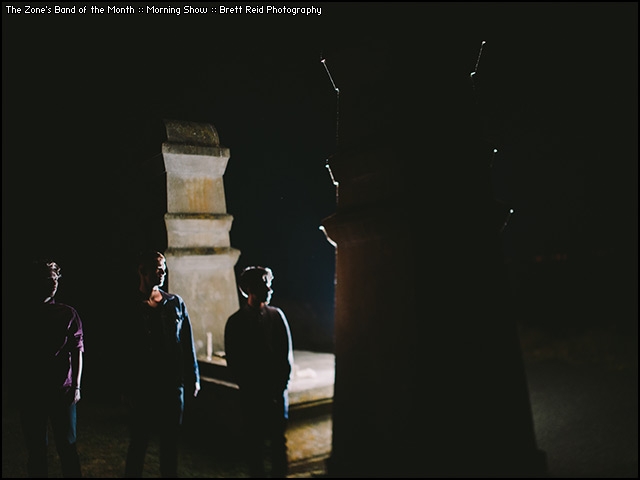 MP3s