Pol Plastino & Jenny West
Weekdays 2:00–6:00 pm & The Knowledge Bomb at noon
How do you accurately describe a guy with a flaming pie tattoo? Pol describes himself as a combination between Han Solo, "Handsome" Dan from Wayne's World 2, and Hedonismbot from Futurama. We kinda think of Pol like a Chicago-style pizza; covered in cheese, stuffed with awesomeness, and deeper than you think.
You never know what Jenny has up her sleeve, *KABLAMO* What was that? Too late, you missed it. Jenny proves to us that "the West is the Best" as she regales us with tales of life, magic tricks, and awkward stories all while somehow keeping Pol in line.
3:15ish  Catch The Knowledge Bomb at noon, then Pol & Jenny will quiz you on your attention-paying skills with The Knowledge Bomb Fallout at 3:15 to win fabulous prizes!
4:50 Shoutouts! Text your shoutout to Pol & Jenny at 250.475.0913 and they'll read it out on air!!
Win in The Afternoon Zone
Looking for something specific?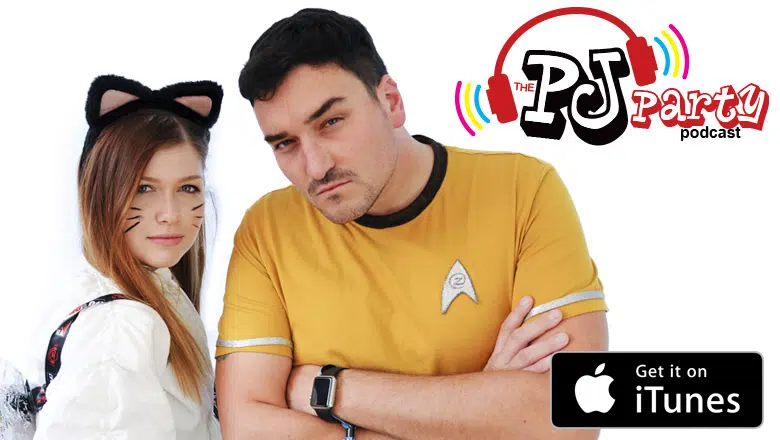 The PJ Party Podcast
The PJ Party Podcast- Episode 44 (September 14th, 2018) [EXPLICIT]
Sep 14, 2018
Episode 44 of the PJ Party Podcast has sexy raccoons, an Apple announcement that no one is talking about, behind the scenes/unfiltered chatter, and we keep you updated on the latest news. Listen via itunes (https://apple.co/2qPJWV5) or your favourite Podcast app Love you for listening -Pol & Jenny
#PolandJenny
No feed items available at this time.